Hall Discusses Asbestos Defense at National Conference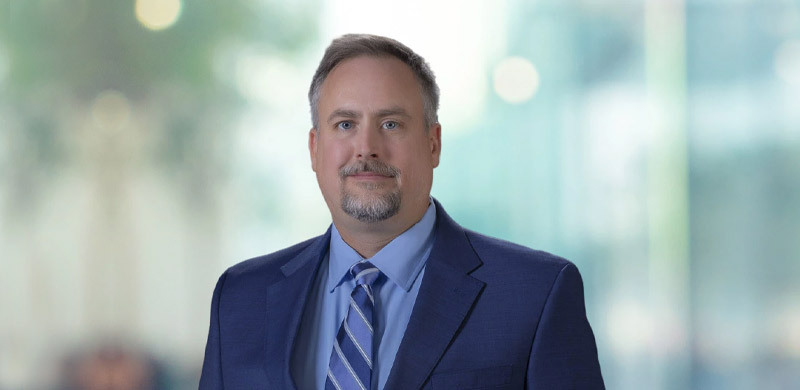 Eric Hall will be one of the featured speakers at DRI's national Asbestos Medicine Seminar. He and his fellow panelists will identify high-risk jurisdictions around the country, evaluate recent verdicts, and analyze potential defense concerns on rulings, jury pools, and case values. More information about the seminar, which is being held in Dallas on November 15-17, can be found on DRI's website.
Hall, a partner in the firm's Edwardsville office, focuses his practice on the defense of asbestos litigation, products liability, talc, and toxic tort matters. In 2022, he had the distinction of being named a St. Louis Lawyer of the Year by Best Lawyers in America. He has also been named a Leading Lawyer by Law Bulletin Media. Hall speaks and writes frequently on asbestos litigation issues.