Hall to Discuss Asbestos Issues at National Conference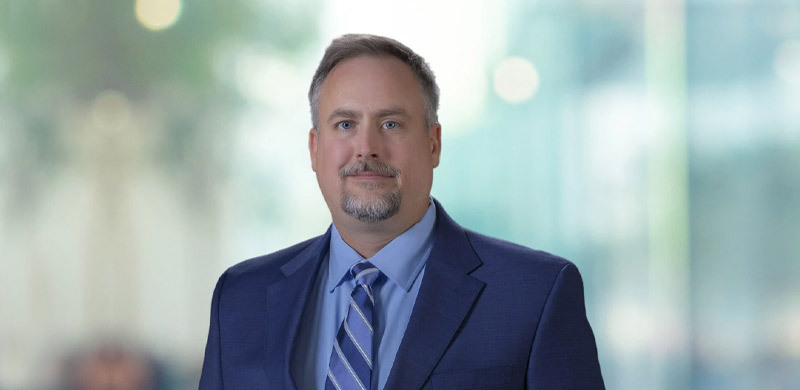 Eric Hall will be one of the featured speakers at an upcoming national conference on cutting-edge issues in asbestos litigation. Hall will be on a panel discussing lung cancer docket updates, including information on filing trends and developments in the science and medicine involving smoking and lung cancer. The conference includes presenters and attendees from both plaintiff and defense litigation firms, as well as insurance industry professionals.
Hall, a partner in the firm's Edwardsville office, focuses his practice on the defense of asbestos litigation, products liability, talc, and toxic tort matters. He also provides pro bono legal assistance to amateur boxers and trainers. He was named a 2022 St. Louis Lawyer of the Year by Best Lawyers in America, as well as a Leading Lawyer by Law Bulletin Media. Outside of his legal interests, Hall is a voting member of The Recording Academy (which awards GRAMMYs).