Have You Heard From Rachel?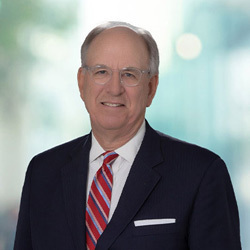 Not so fast. Rachel is Robocaller associated with unwanted calls to consumers by multiple "Cardholder Services" companies offering credit card interest rate reductions in exchange for an up-front fee.
The Federal Trade Commission is not amused. On November 1, 2012 the FTC announced successful prosecution of five companies based in Arizona and Florida responsible for millions of illegal pre-recorded calls from Rachel. Federal courts granted the FTC's request for temporary restraining orders to halt the operations of the companies. FTC Chairman Leibowitz commented: "At the FTC, Rachel from Cardholder Services is public enemy number one. We're cracking down on illegal robocalls by bringing law enforcement actions and pursuing technical solutions to the problem." At a recent Robocall summit in Washington D.C., the FTC offered a $50,000 reward for providing the best technical solution to block illegal robocalls on both landlines and mobile phones.
The complaints alleged violations of the Telemarketing Sales Rule, which has prohibited nearly all pre-recorded telemarketing calls since September 2009, as well as violations of the FTC Act for misrepresentations concerning the services offered, calling numbers on the Do Not Call Registry, and collecting up-front fees. The actions were part of an interagency federal-state initiative to crackdown on robocalls promoting deceptive credit card relief services including various state attorneys' general and state and local police.
If you have questions on how to raise a complaint, consult www.ftc.gov/robocalls or call 1-877-FTC-HELP (1-877-382-4357).
Search Blog
Categories
Archives
Contact
Kerri Forsythe
618.307.1150
Email