Update on the Respirable Crystalline Silica General Industry and Maritime Standard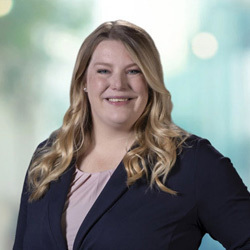 On March 25, 2016, the Occupational Safety and Health Administration (OSHA) published a final rule that increased the protections in place for employees exposed to silica in the workplace and imposed new obligations on employers. The final rule created two separate standards addressing occupational exposure to silica – one for general industry and maritime and another for the construction industry. Most of the provisions of the standard for general industry and maritime became enforceable on June 23, 2018.
The new standard establishes a permissible exposure limit ("PEL") of 50 µg/m3 as an eight-hour time-weighted average and an action level of 25 µg/m3. Once the action level is triggered, the employer must comply with the PEL and the ancillary requirements under the standard. For example, employers subject to the general industry and maritime standard must perform an exposure assessment using either a performance option or scheduled monitoring option.
On June 7, 2018, OSHA published a memorandum addressed to regional administrators regarding the enforcement launch for the general industry and maritime standard. In the memorandum, OSHA states that, "[d]uring the first 30 days of enforcement, OSHA will assist employers that are making good faith efforts to meet the new standard's requirements." However, if upon inspection, it appears that the employer is not making any efforts to comply with the new standard, OSHA compliance officers will conduct air monitoring and consider citations for non-compliance. The full memorandum can be found on OSHA's website, at: https://www.osha.gov/laws-regs/standardinterpretations/2018-06-07. OSHA published a similar memorandum regarding the launch of enforcement of the standard for the construction industry, which became enforceable on September 23, 2017 (after a delay in enforcement from the original June 23, 2017 deadline). (See https://www.osha.gov/laws-regs/standardinterpretations/2017-09-20).
On December 22, 2017, the United States Court of Appeals for the D.C. Circuit entered a decision regarding the Petitions for Review of the final rule that were filed by both industry and union petitioners. The D.C. Circuit concluded that OSHA failed to adequately explain its decision to omit medical removal protections from the final rule. See North America's Building Trades Unions v. OSHA, et al., No. 16-1105 (D.C. Cir. 2017). The case was remanded back to OSHA for further consideration of this issue.
For a detailed summary of the new silica standards for general industry and maritime and the construction industry, please see our previous blog post titled "How Will OSHA's Crystalline Silica Rule Affect Construction and General Industry Employers?" posted on March 8, 2017.
Search Blog
Categories
Archives
Contact
Kerri Forsythe
618.307.1150
Email