Posts from May 2013.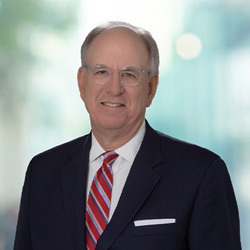 In Russell v. SNFA, 2013 IL 113909 (Ill. Apr. 18, 2013), the Illinois Supreme Court held that Illinois courts had jurisdiction over a French company despite the fact that the company had no offices, assets, property or employees in Illinois, no license to do business in Illinois, and did not specifically direct product sales in Illinois and was generally unaware its products were being distributed in the state.
On January 28, 2003, the sole occupant and pilot of a helicopter died after his helicopter crashed in Illinois. The decedent was a resident of Georgia who was living in Illinois ...
Many, many articles have been published in recent years about the benefits and risks of accessing social media sites during the hiring process. Most of the articles focus on the screening of applicants rather than the sourcing of applicants. Screening applicants involves analysis and decision making. Sourcing involves casting a net for applicants by posting job openings. As between screening and sourcing, the use of social media in the screening of applicants is perceived to be more risky as the temptation to eliminate a candidate based solely on their online presence can be great ...
Search Blog
Categories
Archives
Contact
Kerri Forsythe
618.307.1150
Email