Posts from December 2014.
The Illinois Supreme Court recently reiterated its position that common law retaliatory discharge claims should be treated the same as any other tort claim when it comes to the issue of causation. In Michael v. Precision Alliance Group, LLC, 2014 IL 117376, the state's high court reaffirmed its prior rulings on the elements of retaliatory discharge, and again declined to apply the burden-shifting framework used for other employment cases to a claim of retaliatory discharge. The Court also drew an important distinction between proving a "causal nexus" for purposes of ...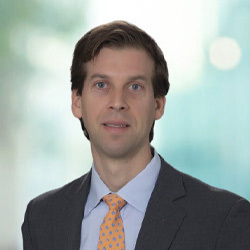 Password protection may not sustain confidentiality
Passwords aren't just for email these days. From jumping on a wi-fi network, to making a phone call, to downloading a song, everything electronic now seems under the proverbial lock and key, albeit a digital one. One recent decision from the Delaware Court of Chancery confronted this reality, holding that "merely password protecting" certain information did not constitute "reasonable efforts to protect the confidentiality of that information" and therefore, the information at issue could not be considered a trade ...
Search Blog
Categories
Archives
Contact
Kerri Forsythe
618.307.1150
Email