Posts from February 2017.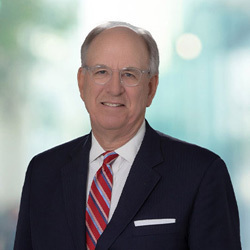 Annually, the Federal Trade Commission (FTC) is required to revise the basic thresholds used to determine reportability of transactions under the Hart-Scott-Rodino Antitrust Improvements Act of 1976, as amended (HSR Act), based on the change in our gross national product. Once again the thresholds have increased. The changes were effective February 27, 2017.
Most importantly, the minimum "size of transaction" threshold is increased to $80.8 million from $78.2 million last year. Accordingly, an acquisition, merger, or joint venture where at least $80.8 million of assets ...
A new Illinois law requires employers with at least 50 employees to provide FMLA-eligible employees up to 10 workdays of unpaid leave to attend a child's funeral (or its alternative), to make necessary arrangements resulting from the death of a child, or to grieve a child's death. The new law, aptly titled the Child Bereavement Leave Act, took effect on July 29, 2016
The Act defines "child" as "an employee's son or daughter who is a biological, adopted, or foster child, a stepchild, a legal ward, or a child of a person standing in loco parentis." There is no age limit in the ...
Search Blog
Categories
Archives
Contact
Kerri Forsythe
618.307.1150
Email