Posts from April 2017.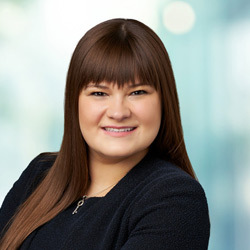 Does your company monitor its network or devices for network security or data confidentiality? Does your company have any policies or practices that seek access to any employees' personal online accounts? If so, a recent amendment to Illinois' Right to Privacy in the Workplace Act ("Act") may require your company to adopt or revise its policies or practices to comply with the law.
Expands the scope of protected content. The amendment has shifted the focus from social networking accounts or profiles to personal online accounts (POAs). A POA is "an online account, that is ...
In insurance coverage litigation, does an insurance company have to identify and produce documents regarding the company's handling of prior unrelated claims?
Insurance companies often object to such requests on the grounds that they are irrelevant, overly broad, unduly burdensome, and even protected by a privilege. In the Illinois Appellate Court Fifth District's recent decision in Zagorski v. Allstate Ins. Co., 2016 IL App (5th) 140056, however, the appellate court rather emphatically held that the insured could seek such discovery, at least under the facts and ...
Search Blog
Categories
Archives
Contact
Kerri Forsythe
618.307.1150
Email