Posts in Amicus Briefs.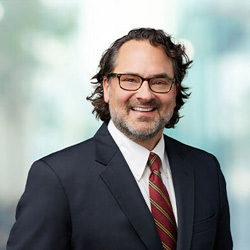 HeplerBroom boasts several of Illinois' premier environmental-law lawyers, and recently those colleagues were asked to prepare an amicus brief on behalf of the Illinois Environmental Regulatory Group in an appeal pending in the Seventh Circuit Court of Appeals, Prairie Rivers Network v. Dynegy Midwest Generation LLC, No. 18-3644. The matter involves the non-profit Network's assertion that Dynegy's Vermillion, Illinois, power station was releasing contaminants into groundwater.
Specifically at issue is the Clean Water Act's forbidding of "any addition" of ...
Search Blog
Categories
Archives
Contact
Kerri Forsythe
618.307.1150
Email