Posts in Illinois Consumer Fraud Act.
On April 9, 2014, the Seventh Circuit issued its opinion in Johnson v. Pushpin Holdings, LLC, No. 14-8006 (7th Cir. April 9, 2014). In Pushpin, the Seventh Circuit held that before a class is certified, a statement by the named plaintiff in the complaint does not limit the amount of potential damages that the class would be able to recover and, therefore, that named plaintiff could not thereby avoid removal under the Class Action Fairness Act ("CAFA") by indicating that the complaint sought less than $5 million. In so ruling, the Seventh Circuit followed the binding precedent set by ...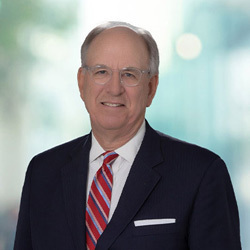 In Burress-Taylor v. American Security Insurance Company, 2012 IL App (1st) 110554 (Cook Co. 5th Div.) (October 26, 2012), an Illinois appellate court recently reversed the dismissal of an insured's complaint against her insurance company for alleged violations of the Illinois Consumer Fraud and Deceptive Business Practices Act ("Consumer Fraud Act") (815 ILCS 505/1 et seq.).
The plaintiff alleged that in August of 2006 her home was damaged by a fire. The plaintiff had two insurance policies, both of which covered fire losses, and submitted claims to both. The first ...
Search Blog
Categories
Archives
Contact
Kerri Forsythe
618.307.1150
Email