Posts in U.S. Supreme Court.
Today the U.S. Supreme Court denied a cert petition in a matter aimed at resolving whether a plaintiff who alleges a substantial risk of harm in the future has standing under Article III of the Constitution. A ruling in the case, CareFirst v. Attias, would have had major implications for data-breach litigation and in class actions generally.
A quick refresher on standing. To satisfy Article III's standing requirements, a plaintiff must show (1) he has suffered an "injury in fact" that is (a) concrete and particularized and (b) actual or imminent, not conjectural or ...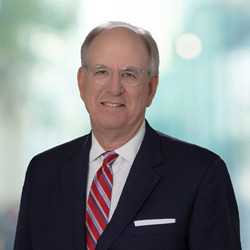 A Meaningful Class Action Defense Tool?
On May 16, 2016 the High Court finally spoke on Spokeo, the long anticipated case involving what injury is necessary to sustain Article III standing in federal court. Some predicted a blow to consumer protection and privacy related class actions in which neither the class representative nor the class as a whole suffered anything but a technical federal statutory violation without real harm.
In the underlying case, Thomas Robins claimed that Spokeo published false information about him on its search engine site, in violation of his rights under ...
Search Blog
Categories
Archives
Contact
Kerri Forsythe
618.307.1150
Email