U.S. Supreme Court Revisits Religious Accommodations in the Workplace: Groff v. DeJoy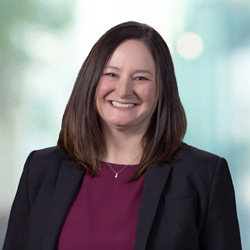 For more than 50 years employers have understood that legally, an employee's request for a religious accommodation presented an undue hardship if it required the employer to bear more than a de minimis cost to provide it. That understanding was based on the test that grew out of the U.S. Supreme Court's holding in Trans World Airlines, Inc. v. Hardison, 97 S.Ct. 2264 (1977). In that case, the Court noted that to require the employer to "bear more than a de minimis cost in order to give" the employee his requested religious accommodation was an undue hardship. Predictably, a definition of "undue hardship" couched only in terms of trivial costs to the employer raises concerns that employees' rights to be free of workplace discrimination based on their religious practices was illusory.
Indeed, the demise of Hardison's holding has been telegraphed for some time. In February 2020, Justices Alito, Thomas, and Gorsuch announced their belief that the Supreme Court should reconsider the proposition that "Title VII [of the Civil Rights Act of 1964] does not require an employer to make any accommodation for an employee's practice of religion if doing so would impose more than de minimis burden." Patterson v. Walgreen Co., 140 S.Ct. 685 (2020) (concurrence denying a writ of certiorari); Small v. Memphis Light, Gas & Water, 141 S.Ct. 1227 (2021) (Justice Gorsuch's dissent from denial of a writ of certiorari). Three years later, in Groff v. DeJoy, 143 S.Ct. 2279, 600 U.S. (2023), the Supreme Court did exactly that.
Case Background
The facts in Groff are not unusual. Gerald Groff is a former United States Postal Service employee who would not work on Sundays for religious reasons. Groff, 143 S.Ct. 2279, 2286. His practice only presented a problem when the Postal Service began Sunday deliveries for Amazon. Id. Mr. Groff would not work on Sundays, so his work was redistributed to other employees, and he received progressive discipline. Id. Eventually, he resigned, then sued the Postal Service under Title VII alleging that it could have accommodated his Sunday Sabbath practice without "undue hardship on the conduct of the Postal Service's business." Id. At 2287. The district court granted the Postal Service's motion for summary judgment, and the United States Court of Appeals, Third Circuit affirmed that decision because it believed it had to follow the de minimis test from Hardison, which the Court noted was "not a difficult threshold to pass." Id. Eventually, the Supreme Court agreed to hear the case.
Analysis of Court's Ruling
Interestingly, the parties before the Court agreed that "the de minimis reading of Hardison is a mistake." Id. at 2286. The Supreme Court also agreed. Based on the text of the statute and the plain meaning of the words, the Court unanimously rejected the definition of "undue hardship" as requiring no more than de minimis cost.
Departing from long-standing precedent is no small matter, and the Court was careful to review the Hardison holding and analysis before concluding that the de minimis test that grew from Hardison improperly focused on a single line of the opinion at the expense of the facts and other analysis. Id. at 2291-2292.
With that in mind, the Court looked to Title VII's text and the plain meaning of its words. Title VII does not define "undue hardship" by reference to "de minimis" anything. Rather, "undue hardship" refers to the "conduct of the employer's business." 42 U.S.C. § 2000e(j). The Court found that the plain meanings of "undue," "hardship," and "undue hardship" were at odds with the de minimis test. Indeed, "hardship" means something "is more severe than a mere burden." Groff, 143 S.Ct. at 2294. "Undue" modifies "hardship" to mean that burden must "rise to an excessive or unjustifiable level." Id. Thus, "undue hardship" is clearly a higher bar than "de minimis," which the court noted means "very small or trifling." Id. at 2295. The Court found that the meaning of "undue hardship" combined with the Hardison court's full analysis confirmed that "undue hardship" means something "close to substantial additional costs" or "substantial expenditures." Id.
The Supreme Court ultimately held that showing "more than a de minimis cost as that phrase is used in common parlance … does not suffice to establish 'undue hardship' under Title VII." Id. at 2294. Rather, an "employer must show that the burden of granting an accommodation would result in substantial increased costs in relation to the conduct of the particular business." Id. at 2295. Lower courts are now directed to "apply the test in a manner that takes into account all relevant factors in the case at hand, including the particular accommodations at issue and their practical impact in light of the nature, size and operating costs of an employer." Id.
Of course, the impact that a requested accommodation has on other employees is a concern for employers. The Court addressed this issue head on and was clear that not all impacts are relevant. That coworkers dislike a religious practice, dislike the expression of religion in the workplace, or even dislike the fact of an accommodation are not relevant considerations. Id. Employer concerns about the impact on other employees is likely not motivated by a desire to harbor animosity towards an employee's religious practice, but instead reflects a concern about the consequences that may flow from burdening other employees. Certainly, these concerns are still relevant. Justice Sotomayor's concurrence, which Justice Jackson joined, acknowledged this, noting that the "conduct of the employer's business" certainly includes the "management and performance of the business's employees" such that the undue hardship on the conduct of business may include undue hardship on the business's employees. Id. at 2298. That said, "some hardships, such as the labor costs of coordinating voluntary shift swaps, are not 'undue' because they are too insubstantial." Id.
The Court also repeated that Title VII requires employers to "reasonably accommodate their employee's practice of religion, not merely assess the reasonableness of a particular possible accommodation and/or accommodations." Id. at 2296. Not to put too fine a point on this, but as the Court said, "[t]his distinction matters." Id. at 2297. The Court was clear that in a case like Groff, the employer should have considered that another accommodation may have been necessary. Id. It was not enough for the employer to simply reject the accommodation because it would force other employees to work overtime, which it claimed was an undue hardship. Id.
The Takeaway
Groff was not entirely unexpected, and its unanimity reflects an uncontroversial belief that the "de minimis" test that grew out of Hardison was not quite the right test to evaluate whether a requested accommodation creates an "undue hardship." Going forward, when employers are determining whether to grant employees' requests for accommodations based on employees' religious preferences, employers need to evaluate their policies, procedures, and deliberative processes to ensure they consider costs, the conduct of their business, and alternative accommodations.
Search Blog
Categories
Archives
Contact
Kerri Forsythe
618.307.1150
Email