Missouri Legislature Turns Eyes to Punitive Damages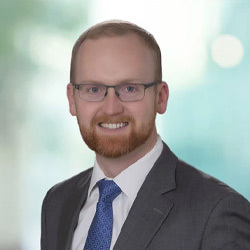 Fresh off major wins in the 2019 session, Missouri tort reform advocates are shifting their focus to a new target: punitive damages. Following a string of large punitive damages awards from St. Louis City courts, legislators in both chambers introduced bills to sharply curb such claims.
Senate Bill 591, introduced by Senator Bill White (R-Joplin), would establish new substantive and procedural restrictions on punitive damages claims. Most critically, the bill would raise the burden of proof on plaintiffs seeking punitive damages awards. Under existing Missouri law, a plaintiff must show by clear and convincing evidence that the defendant acted with either "evil motive" or "reckless indifference to human life." Burnett v. Griffith, 769 S.W.2d 780, 789 (Mo. banc. 1989) (quoting Restatement (Second) of Torts § 908(2)). Senate Bill 591, which mirrors House Bill 1553, would increase that burden of proof and require a plaintiff to prove the defendant either "intentionally harmed the plaintiff" or acted "with a deliberate and flagrant disregard for the safety of others." The bill's advocates argue the increased burden of proof is necessary to stem the tide of punitive damages allegations in garden variety negligence actions.
Senate Bill 591 would also alter the procedure for prosecuting punitive damages claims. Under existing law, plaintiffs may seek punitive damages in their initial complaint. The proposed legislation, however, would prohibit plaintiffs from seeking punitive damages in their initial pleadings, requiring instead that they first seek leave of court and produce evidence in support of the punitive damages claim. The plaintiff would be allowed to seek punitive damages only if the court then determined, based on its review of the evidence, that the jury could reasonably conclude that the plaintiff proved the requisite intent to harm.
The proposed legislation would also tackle an employer's liability for punitive damages based on the conduct of its employees. Under the proposed bill, an employer would only be liable for such damages if it authorized or ratified the actions at issue in the punitive damages claim. Moreover, the employer would be liable only if certain individuals within the company authorized or ratified the actions, namely the president, CEO, other executive officer, or board of directors.
Finally, in an effort to deter frivolous punitive damages claims, the proposed legislation also contains a fee shifting provision. Under the bill, if a plaintiff brings a punitive damages claim and the defendant is found not liable, the court would be required to award the defendant the reasonable attorneys' fees and costs it incurred defending against the punitive damages claim.
Senate Bill 591 is currently pending before the Senate Government Reform Committee. Its counterpart, House Bill 1553, has not yet been assigned to a committee. If passed by both houses and signed by the governor, the bills would take effect on August 28, 2020.
Search Blog
Categories
Archives
Contact
Kerri Forsythe
618.307.1150
Email