Are Legal Malpractice Actions Assignable? The Majority of Jurisdictions Still Say No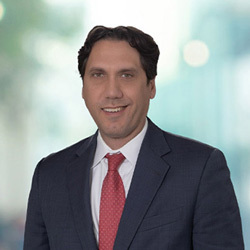 HeplerBroom Summer Associate Ethan S. Bennett contributed to this blog post.
Are legal malpractice claims assignable? Nearly 20 years ago, the Supreme Court of Connecticut extensively surveyed case law across the country to answer this question. See Gurski v. Rosenblum and Filan, LLC, 276 Conn. 257, 885 A.2d 163 (2005). At the time, the Court noted that most jurisdictions had concluded that they are not assignable for various public policy considerations. Id. at 169. While Gurski's majority "public policy rationale" remains intact[1], some novel legal issues and divergent holdings have begged the question: is this prohibition still the majority view?
As the Gurski Court noted in 2005, most states barred these assignments, pointing to the demeaning of the legal profession through the "commercialization" of such claims. Other courts opined the potential degradation of the "unique and personal" relationship between a lawyer and client or the attorney's duty of loyalty and confidentiality in rejecting assignments. Still, some jurisdictions did not definitively decide the legality of assignment and, instead, adopted a case-by-case approach. See Gurski, 885 A.2d at 173.
One particularly novel and divisive issue that has arisen more frequently concerns whether a plaintiff can assign the proceeds of her legal malpractice claim instead of the claim itself. See e.g., Beavor v. Tomsheck, 519 P.3d. 1260 (Nev. 2022).[2] Most courts have concluded that the transfer of an interest in the proceeds of a legal malpractice claim is, as a practical matter, nothing more than a de facto assignment of a claim and, therefore, barred. See e.g., Unruh Chiropractic Clinic v. De Smet Ins. Co. of South Dakota, 782 N.W.2d 367, 370 (S.D. 2010). Some courts have distinguished the two and found the assignment of proceeds to be merely a way for wronged clients to use their assets. See e.g., PADRM Gold Mine, LLC v. Perkumpulan Inv. Crisis Ctr. Dressel - WBG, 498 P.3d 1073 (Alaska 2021).[3] As such, this issue will likely continue to arise as litigants seek to circumvent their state's prohibition against legal malpractice assignments.
The Takeaway
While cases like PADRM appear to undermine Gurski's general prohibition against assignment, by and large courts in the United States have taken and continue to take a dim view regarding the assignment of legal malpractice claims.[4] Despite litigants' creative efforts to overcome the general prohibition, the majority view has held firm for almost two decades, and recent decisions don't appear to signal change anytime soon.
[1] See McHugh, Chapman & Vargas, LLC v. McCarter & English, LLP, X03-CV-21-6151754-S, 2022 WL 14416515, at *12 (Conn. Super. Ct. Oct. 18, 2022) (noting the prohibition against the assignment of legal malpractice claims).
[2] Interestingly, in Beavor, the plaintiff assigned the proceeds of her malpractice claim to her adversary in the previous litigation, and the attorney representing her in the present action was the former attorney of her adversary.
[3] The court ultimately affirmed the general prohibition against assignment of claims.
[4] The ABA recently discussed and noted this at Sara E. Costello, Legal Malpractice Claims Not Assignable to Third Parties (April 25, 2023).
Search Blog
Categories
Archives
Contact
Kerri Forsythe
618.307.1150
Email