California Appellate Court Muzzles Corporate Representative Testimony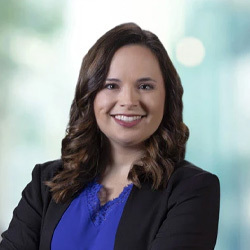 The Takeaway
Are Corporate Representatives special? The Second Appellate District of California says they are not. The Appellate Court held that a corporate representative witness deserves no special treatment and can only testify about matters within their personal knowledge or based upon admissible evidence in trial.
Case Background
In January 2023, the Court heard an appeal surrounding the declaration and exhibits of a Corporate Representative in Ramirez v. Avon Products, Inc. 87 Cal. App. 5th 939, 304 Cal. Rptr. 3rd 179, 2023 WL 354915 (2023). In this matter, Plaintiff Alicia Remirez alleged she was exposed to asbestos through use of asbestos-contaminated talcum powder produced by Avon from the mid-1970s to 2007 and through her daughter's use of Avon powders from the 1990s to 2007.
Avon moved for Summary Judgment, stating Plaintiff could not provide sufficient evidence she was exposed to any Avon product that was contaminated with asbestos. In support of its motion, Avon offered the declaration of Lisa Gallo, Avon's vice president of Global Innovation, Research, and Development at the time of the lawsuit. Gallo did not start working for Avon until 1994, which was after the start of the alleged exposures. Gallo was designated as the person most knowledgeable of the company's products and policies and made various declarations regarding Plaintiff's claim. Her declaration began, "I make the following statements based on either my investigation or my own personal knowledge."
The trial court pointed out that "virtually all of her statements" were related to activities in the 1970s, and many of the documents she referenced were also from the 1970s. Plaintiff objected to the declaration and its exhibits, arguing they lacked foundation, lacked personal knowledge, and contained hearsay. The trial court overruled the objections and granted the Summary Judgment in favor of Avon, stating the declaration shifted the burden of proof and found that Plaintiff failed to show a triable issue of material fact. The Order cited Gallo's declaration that Avon required its talc suppliers to provide asbestos-free talc only since the early 1970s. Furthermore, it noted that there were "internal screenings and testing programs" to ensure the talc was asbestos-free. This information came directly from Gallo's declaration, and it was based solely upon that declaration that shifted the burden of proof to the Plaintiff to show there was a triable fact at issue.
Appellate Court Ruling
The Appeals Court disagreed with the lower court and found the declaration and attached exhibits lacked foundation, lacked personal knowledge, and contained hearsay.
Avon argued that since Gallo was offered as the designated corporate representative, she can give foundational testimony based upon her "independent review" of corporate documents and records. Plaintiff argued there are only two types of witness: expert and lay. Since Gallo was not designated as an expert, Plaintiff argued she was thus a lay witness, and her testimony must be based solely on her personal knowledge. The Appeals Court agreed and stated there is "no special category of 'corporate representative' witness, as the lower court suggested." The Court did reference the Evidence Code's recognition of a "person previously designated as a most knowledgeable" witness when used for a deponent that is not a "natural person," as in this case with a corporate defendant. That person is to testify as to "those matters to the extent of any information known or reasonably available to the deponent." The Court pointed out the "if the particular officer or employee designated lacks personal knowledge of all the information sought, he or she is supposed to find out from those who do." [See Cal. Practice Guide: Civil Procedure Before Trial, Weil & Brown, para. 8:474, p. 8E-18 (The Rutter Group, 2001) and Maldonado v. Superior Court (2002) 94 Cal. App. 4th 1390, 1395-1396]
The Court singled out Avon's argument that Gallo could base her declaration on an independent review of corporate materials. It stated that argument was tantamount to saying the individual deposed on behalf of a corporate entity should not be bound by the rules of evidence, which it noted was "simply nonsense." The Court did assume—for "the sake of argument"—that a corporate witness lacking personal knowledge could testify based on "underlying evidence, which itself, is admissible." Gallo's declaration was accompanied by 15 documents used as an exhibit. Most of those documents dated back to the 1970s, decades prior to Gallo being hired by Avon. The Court found those documents to be hearsay, with no identified exception and thus not admissible. The Court went into detail why each document did not fall under any hearsay exception based upon information in the record.
Further, it found that Gallo's declaration did not identify the source of most of the information. Given that the timeframe at issue was primarily before she started working at Avon, the Court concluded that statements involving activities before her time with Avon could not be based on personal knowledge and must be hearsay.
The California Court found that without personal knowledge, a corporate witness' declaration or testimony is not admissible. If there are exhibits or documentation upon which the declaration or testimony is based, the party seeking to use the declaration or testimony must show that those documents are admissible. While Avon made the argument that the latent nature of asbestos puts a corporate entity at a disadvantage in presenting an individual that has personal knowledge of events that took place decades ago, the Court was not sympathetic and said the same disadvantage exists for the Plaintiff. Overall, the Court did not seem moved by any of Avon's arguments.
Search Blog
Categories
Archives
Contact
Kerri Forsythe
618.307.1150
Email