"Forum Shopping" Prevention Added to the Illinois Civil Practice Act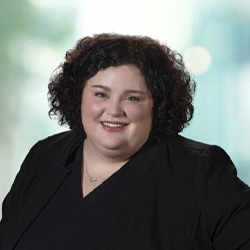 On June 6, 2023, Governor J.B. Pritzker signed House Bill 3062, which, among other things, is intended to prevent "forum shopping" in state court matters that challenge administrative rules, executive orders, and the constitutionality of state laws. See 735 ILCS 5/2-101.5 of the Illinois Civil Practice Act.
Background on Legal Terminology
A quick clarification of terms: "Forum shopping" is the strategy of filing a case in a particular venue that the filing party believes will be more favorable to its interests. A "venue" is the location (such as a city, county, or state) where the court with jurisdiction may hear and make determinations in a case. "Jurisdiction" refers to the power a court possesses to adjudicate matters and issue orders. A court cannot hear a case if it does not have the power and authority to do so.
Changes Made to Venue Requirements
Under 735 ILCS 5/2-101, venue is established if one of two requirements is met:
the case is filed in the county of residence of any defendant (whether that defendant is a person or an entity), or
the case is filed in the county in which the transaction that caused the litigation occurred.
Typically, as long as either one of these requirements is met, the Illinois state court where the case is filed is a proper forum.
However, with the passage of House Bill 3062, this is no longer applicable to cases challenging administrative rules, executive orders, and challenges to the constitutionality of state laws brought in state court. Under this new subsection of the statute (735 ILCS 5/2-101.5), certain types of administrative law matters (such as the myriad of challenges filed in opposition to the COVID-19 executive orders) can now only be heard in one of two venues: Cook or Sangamon counties. (Disputes between the State of Illinois and employee unions are exempt from this change.)
Arguments For and Against the Passage of House Bill 3062
Proponents of the change argued that these matters would be streamlined because: (1) most constitutional challenges against the state inevitably end in an appeal to the Illinois Supreme Court, and (2) the Attorney General's office was spending unnecessary resources fighting essentially the same case across multiple counties. Furthermore, the centralization of these case filings would increase judicial economy and efficiency with the courts; such cases would progress more quickly than they otherwise would have if transfers of venue had to be filed in the court of every county where similar matters were pending.
Opponents of the change argued it would present significant geographical barriers to Illinois residents who live great distances from either Sangamon or Cook counties. This would result in greater financial and time burdens on those seeking relief. Additionally, several state senators accused Governor Pritzker and those in favor of the legislation of performing their own type of "forum shopping" by ensuring that cases challenging gubernatorial orders could only be brought in areas more favorable to them.
What These Changes Mean Going Forward
735 ILCS 5/2-101.5 of the Illinois Civil Practice Act has created specific venue limitations on challenges to administrative rules, executive orders, and the constitutionality of state laws in state court. For some, increasing judicial economy and centralizing the process of challenging such issues seems like a step forward. Many others, however, worry that limiting venue for these cases has created what the law itself is attempting to prevent: shopping for the best forum to try a particular case.
Interestingly, for 735 ILCS 5/2-101.5 to be challenged in state court, that case itself will need to be filed in either Sangamon or Cook County.
Search Blog
Categories
Archives
Contact
Kerri Forsythe
618.307.1150
Email