Missouri Supreme Court Declines to Address Constitutionality of Missouri's "No Pay, No Play" Statute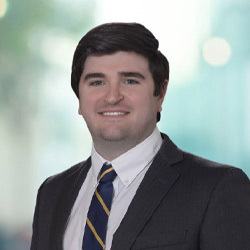 The Takeaway
The Missouri Supreme Court's decision not to address the constitutionality of what is commonly known as the "No Pay, No Play" statute (RSMO 303.390.1) emphasizes the importance of preserving constitutional challenges throughout the litigation process and highlights the consequences of waiving constitutional rights. This decision also means that the "No Pay, No Play" statute is still on the books, even as lower courts across Missouri disagree about its constitutionality.
Case Background
Susan Bridegan filed a lawsuit in Jackson County alleging injuries resulting from a motor vehicle accident involving Gary L. Turntine. At the time of the accident, Bridegan was an uninsured motorist and subject to the limitations imposed by RSMO 303.390.1. This statute specifies that uninsured motorists are prohibited from collecting noneconomic damages (commonly known as "pain and suffering") in certain circumstances. The provision states that an uninsured motorist waives their right to pursue noneconomic damages against a person who is in compliance with the financial responsibility laws if the insured driver is alleged to be at fault.
Bridegan challenged the constitutionality of this provision, arguing that it violated her right to a jury trial as protected by Article I, Section 22(a) of the Missouri Constitution. However, the circuit court repeatedly rejected her constitutional argument. Bridegan appealed the decision, and the case reached the Missouri Supreme Court.
The Ruling
The Missouri Supreme Court declined to address the constitutional challenge raised by Bridegan. The Court determined that Bridegan failed to preserve the constitutional question for appellate review.
To properly preserve a constitutional question, the party seeking to raise the question must:
raise the constitutional question at the first available opportunity
designate specifically the constitutional provision claimed to have been violated, such as by explicit reference to the article and section or by quotation of the provision itself
state the facts showing the violation
preserve the constitutional question throughout for appellate review
United C.O.D. v. State, 150 S.W.3d 311, 313 (Mo. banc 2004)
While Bridegan followed the first three steps by raising the constitutional argument and citing the relevant constitutional provision in her motion to strike Turntine's affirmative defense, her subsequent waiver of the right to a jury trial resulted in the abandonment of her claim that RSMO 303.390.1 violated her constitutional rights.
Conclusion
The court's decision not to address the constitutionality of the "No Pay, No Play" statute is significant for insurance carriers in Missouri because the statute remains on the books. The ruling reaffirms the importance of properly preserving constitutional questions throughout the litigation process. It also highlights the consequences of waiving constitutional rights and the impact that can have on the appellate review of such claims.
It is worth noting that the court's decision does not provide a definitive determination on the constitutionality of RSMO 303.390.1. However, this ruling does set a precedent regarding the preservation of constitutional challenges and the impact of waiver on such claims.
Search Blog
Categories
Archives
Contact
Kerri Forsythe
618.307.1150
Email