Facebook Tagged for $550 Million Settlement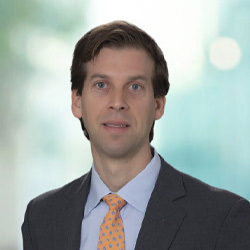 Facebook boasts of connecting us, of connecting users from across the world and uniting them by common interests and friendships. One of the features for connecting users is the tagging feature – a way to indicate who is appearing in a photograph. Facebook users can tag themselves and also tag their friends. Facebook can also participate, using facial-recognition software to suggest the names of the people appearing in a users' photos. See Patel v. Facebook, Inc., 932 F.3d 1264, 1268 (9th Cir. 2019) ("If Tag Suggestions is enabled, Facebook may use facial-recognition technology to analyze whether the user's Facebook friends are in photos uploaded by that user."). To do this, Facebook would have had to collect the facial data of individuals on its platform.
Plaintiffs, residents of Illinois, contended that this collection of their facial geometry from uploaded photos violated Illinois's Biometric Information Privacy Act ("BIPA"). BIPA establishes safeguards and procedures relating to the retention, collection, disclosure, and destruction of biometric data. 740 ILCS 14/15. BIPA requires that users provide their written consent before a private entity collects this data. BIPA provides for statutory penalties of $1,000 for each negligent violation and $5,000 for each intentional or reckless violation, making the statute attractive for potential class actions.
Facebook is a case in point. In the Facebook case, the U.S. District Court for the Northern District of California certified a class action on behalf of all "Facebook users located in Illinois for whom Facebook created and stored a face template after June 7, 2011." In re Facebook Biometric Info. Privacy Litig., 326 F.R.D. 535, 543 (N.D. Cal. 2018). This class was reasonably estimated to include "millions of Illinois residents." Id. The specter of statutory damages of $1,000 per violation, spread across millions of residents prompted an appeal to the U.S. Court of Appeals for the Ninth Circuit. Unfortunately for Facebook, the Ninth Circuit affirmed the District Court's decision to grant class certification. Patel, 932 F.3d at 1267.
Facebook then sought review of the certification decision in the U.S. Supreme Court. But on January 21, 2020, the U.S. Supreme Court declined to review the Ninth Circuit's decision. Facebook, Inc. v. Patel, No. 19-706, 2020 WL 283288, at *1 (U.S. Jan. 21, 2020). A week later, with its appeals exhausted and with no recourse to overturn the certification decision, Facebook announced that it had reached a $550 million settlement with the plaintiffs. Had the case gone to trial, the statutory damages would have made the case a multi-billion dollar one. Individual class members may recover $200 or more from the settlement, depending on the number of claims. Now that may be news worth sharing.
Search Blog
Categories
Archives
Contact
Kerri Forsythe
618.307.1150
Email