Dramatic Changes for Premerger Clearance is First in 45 Years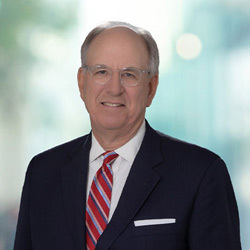 Key Takeaways
If the proposed changes to the merger clearance process required by the Hart-Scott-Rodino Act are implemented, transaction parties clearly must:
engage in closer competition review before a proposed deal leaves the boardroom
evaluate any issues with disclosure of foreign interests
analyze the relationship of the proposed deal to prior acquisitions
tighten control over the generation of transaction documents and to whom they are circulated, including both draft and final forms
assess the likelihood of ordinary-course documents posing problems
assemble a legal and economic consulting team early in the process for competitive assessment and assistance with development of the newly required narrative report
Introduction
The Hart-Scott-Rodino (HSR) Act and its implementing rules require parties to sizable Merger and Acquisition (M&A) transactions to submit premerger notifications to the Federal Trade Commission and the Antitrust Division of the U.S. Department of Justice (the Agencies). (See previous blog post about 2023 fees and reporting thresholds.) The process involves completing detailed HSR Forms and waiting a specified period (normally 30 days) before consummating the deal. The current merger clearance process requires document-intensive submissions only if the Agencies see potential anticompetitive effects in the initial submission, thus raising antitrust concerns that would warrant a "second request" for a deeper review. That process is about to change.
The Agencies are concerned with obtaining adequate information within the initial 30-day waiting period to evaluate transactions sufficiently. There is concern that the effects of individual transactions may be masked, and a more detailed analysis of potential impacts may be desirable. Innovation and pipeline products, labor and employment, supply channels, private equity structures, corporate governance, and deal structure all contribute to complexity in understanding competitive effects.
Proposed Changes
The Agencies have proposed expansive changes to the HSR Form and instructions to enable them to screen transactions "more effectively and efficiently" within the initial waiting period. They also want to be able to more quickly identify transactions that require a more in-depth investigation. Some of these sweeping changes include:
Transaction Documents and Narrative
Under current practice, Items 4 (c) & (d) in the existing HSR Form seek documents related to the acquisition that have been prepared by or for officers and directors that analyze the competitive merits and synergies of the specific transaction. The proposed HSR form would expand the scope of documents for submission by expanding the search for documents from "supervisory deal team leaders" to drafts of Item 4 (c) & (d) documents shown to any officer, director, or supervisory deal team leader.
Most notably, parties will have to submit a narrative on competitive effects and the rationale for the transaction, with details concerning the investment vehicles and corporate relationships involved. Filers must now provide information on horizontal products and services as well as vertical relationships (such as supply agreements). This level of detail will require submission of analyses of why the firm really wants the deal, including projected revenue streams, transactional analyses, and internal documents on market conditions, as well as any related previous acquisitions and the deal's impact on labor.
These more extensive document submissions include:
all agreements related to the transaction and all agreements between the parties, whether related to the transaction or not
more ordinary-course documents, plans, and reports that discuss market shares, competition, competitors, or markets for any product or service
all documents and drafts with competitive information provided to supervisory deal team leads (as noted above)
rationale(s) and strategy reason(s) for the transaction
identification of any horizontal overlaps or competition between merging parties, with more detail than just revenue by NAICS (North American Industry Classification System) Codes
customer information, sales, and licensing arrangements on any overlapping products or services
future product plans
any non-compete or non-solicit agreements with employees or business units
narrative on any common supply relationships
Corporate Governance and Indirect Control
The proposed form also requires new details on corporate governance. Filings must include lists of all existing and proposed board members, officers, and board observers of every entity within the Filing Person for two years preceding the filing. The proposed form expands partnership information to include limited partners and others who may have management influence on the combined entity [such as nonvoting securities, options and warrants holders, significant supply relationships, credit or financing (equal to or greater than 10% of the value of the combined entity) control, and those with management agreements]. The proposed revisions require submission of organizational charts for funds and master limited partnerships for filing parties, with a description of the ownership structure for both the acquiring and acquired parties.
Revenue Reporting
Revenue reporting on manufactured products through the Census Bureau's NAICS and NAPCS (North American Product Classification System) Codes is removed from the proposed form. For other revenue reporting, NAICS Code dollar values are replaced by reporting of revenue ranges by business unit. Those ranges are:
$1 million in revenue within two years for developmental products.
Less than $10 million
$10 to $100 million
$100 million to $1 billion
More than $1 billion
The proposed form significantly broadens reporting on prior acquisitions for the previous 10 years for any NAIS code overlap and any discussion in the narrative report on horizontal overlap. Filers must provide information on all acquisitions of 50% or more of a company or all or substantially all of the assets of an operating unit of a company, removing the revenue threshold in the current form.
Foreign Subsidies & U.S. National Security Contracts
The Merger Filing Fee Modernization Act of 2022 included disclosure of subsidies from foreign states ("Covered Nations") or entities that "threaten U.S. strategic interests." Filers will now be required to disclose and describe fully any subsidies received or committed from any Covered Nation or entity of concern within two years prior to the filing as well as any procurement contracts with the Department of Defense or the intelligence community if the contracts are greater than $10 million in revenue.
Communications Mechanisms & Data Storage
In another area which had typically been an issue only for second requests, the parties will now be required to identify all internal communication systems (email, text, messaging apps) that could be used to communicate or transmit and store business documents or data. Each filer must take concrete steps to suspend auto-delete or network system file management protocols that could result in deletion of relevant information. The parties must certify their compliance with these steps.
Labor Information
Finally, the new reporting form creates a new Employee Classifications section which requires parties to "list their five largest categories of workers by the relevant 6-digit Standard Occupational Classification Code (SOC). Additionally, the parties are required to identify any penalties they incurred from the US Department of Labor's Wage and Hour Division, the National Labor Relations Board, or the Occupational Safety and Health Administration for five years prior to the transaction.
Conclusion
Critics observe that the changes are burdensome and will drastically increase the cost of premerger clearance. The initial filings will now require document-intensive submissions approaching what was required for a second request for even competitively benign deals. As most transactions do not justify that level of review or are not challenged, the increased cost will burden firms who are not proposing problematic combinations.
The HSR reform proposal is not yet in effect. It is anticipated that the proposals, if adopted, could go into effect in four to six months.
Details about the Notice of Proposed Rulemaking are available in the related FAQ of the Federal Register Notice page. Our White Paper also offers a more detailed review of these changes.
For professional guidance on these issues from a skilled and experienced Antitrust and Mergers & Acquisitions attorney, contact Glenn E. Davis of HeplerBroom LLC.
Search Blog
Categories
Archives
Contact
Kerri Forsythe
618.307.1150
Email