Missouri Redaction Actions: A New Wilderness for Counsel and The Public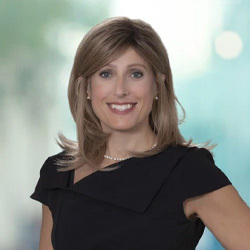 In the vast jungle that can be defense litigation, there is a new creature attorneys will now need to contend with: increased responsibilities relating to document redaction and filing with the Court, with a special eye towards expanded public access to Missouri CaseNet filings.
What's Changed
Updates and revisions to the rules and statutes pertinent to these issues include Court Operating Rule 2.02, Missouri Rule of Civil Procedure 55.025 (civil litigation), and Missouri Rule of Civil Procedure 84.015 (appeals). All took effect July 1 with the Missouri Supreme Court and Court of Appeals, with staggered July and August implementation dates for county Circuit Courts. As a result, attorneys should take care to keep a careful watch over the dense thicket of information in documents that needs to be protected.
For years, the Rules of Civil Procedure have mandated that the following must be redacted from materials filed with the Courts:
"…(1) Social security numbers, driver's license numbers, state identification numbers, taxpayer identification numbers, and passport numbers;
(2) Financial institution account numbers, credit or debit card numbers, personal identification numbers, or passwords used to secure any such accounts or cards;
(3) Names, addresses, and contact information of informants, victims, witnesses, and persons protected under orders of protection or restraining orders;
(4) Dates of birth;
(5) Names of individuals known to be minors; and
(6) Case numbers of confidential, expunged, or sealed records.
Filers should also exercise caution when filing documents that include medical records, employment history, financial records, proprietary information, or trade secrets."
Mo. R. Civ. P. 55.025. Access to these records, however – even in redacted form – was not previously available to the public. With the new version of Court Operating Rule 2.02, however, the vegetation of non-access is being cleared—the public will now be able to access the content of documents not otherwise deemed sealed or where it would be contrary to an order in a particular case, a statute, or a court rule.
Moreover, under the new revisions, attorneys should ensure they have prepared carefully for their filing expedition. "…the responsibility for redacting confidential information rests solely with the counsel, party, or other person filing the document." Mo. R. Civ. P. 55.025(b) (Effective July 1, 2023), and "…[a]ll redactions shall be done in a manner that makes it clear that the information has been redacted." Id. at (c). To meet this obligation, counsel must also check a box during e-filing that certifies the filing complies with the new rules. Non-e-filers will need to file a "Redaction Certification" form that certifies the redaction as compliant (that form can be found online at https://www.courts.mo.gov/file.jsp?id=195253). In both cases, parties must file an accompanying "Confidential Redaction Information Filing Sheet" that, pursuant to revised Court Operating Rule 2.02, "…(1) has the unredacted version of the document attached thereto; or (2) sets out the information redacted from the document and explains either where the information was redacted from in the document or the generic descriptors used in the document to reference the redacted information." This form can be found online at https://www.courts.mo.gov/page.jsp?id=384.
How to Rectify Mistakes
What happens if counsel makes an inadvertent misstep into the quicksand of accidental non-redaction? The Court has a rescue vine to grab in the form of the "Motion To Correct Redaction" (available at https://www.courts.mo.gov/file.jsp?id=195853). Court Operating Rule 2.02(e)(4) contemplates such a scenario and provides that "…[w]hen a motion is filed alleging a document filed with the court contains insufficiently redacted confidential information, the clerk shall raise the document′s security level to a confidential setting. The court shall dispose of the motion within 30 days." As such, attorneys do have a small cushion of time to remedy any redaction mistakes; however, counsel should be aware that for the period of time prior to the error's detection, it is possible that the public may have accessed and viewed that information.
This raises, of course, a canopy of ethical implications of which counsel should be aware. Of primary concern would be the attorney's duty to keep client information confidential. Missouri Supreme Court Rule 4-1.6, which discusses this issue, provides that "…[a] lawyer shall not reveal information relating to the representation of a client unless the client gives informed consent, the disclosure is impliedly authorized in order to carry out the representation, or the disclosure is permitted by Rule 4-1.6(b)." The Rule also contemplates situations in which such disclosure may be accidental—the more likely scenario—stating that "…[a] lawyer shall make reasonable efforts to prevent the inadvertent or unauthorized disclosure of, or unauthorized access to, information relating to the representation of the client." Id. at 4-1.6(c). To avoid this altogether, the best option for attorneys is to refrain, if possible, from using documents in filings that require redaction in the first place. If the use of documentation containing confidential information is unavoidable, counsel should err on the side of redaction in order to primarily protect sensitive and confidential information—materials can always be amended and/or refiled in unredacted form if it is determined that the redacted portions need not be concealed.
Conclusion
Finally, like any good rainforest, there is usually a muddy river flowing through the thick of it, and the same holds true for the changing landscape of confidential information in Missouri court filings. In Senate Bill 103, signed by the Governor on July 7 and effective on August 28, 2023, the legislature amended Mo. Rev. Stat. §509.520.1 to provide that pleadings, attachments, or exhibits filed with the Court in any case, as well as any judgments or orders or records of the Court, cannot not include the following "confidential and personal identifying information":
"…(1) The full Social Security number of any party or 8 any child [who is the subject to an order of custody or support];
(2) The full credit card number [or other], financial institution account number, personal identification number, or password used to secure an account of any party;
(3) The full motor vehicle operator license number;
(4) Victim information, including the name, address, and other contact information of the victim;
(5) Witness information, including the name, address, and other contact information of the witness;
(6) Any other full state identification number;
(7) The name, address, and date of birth of a minor and, if applicable, any next friend; or
(8) The full date of birth of any party; however, the year of birth shall be made available, except for a minor."
Id. It is unclear at this time what effect, if any, the implementation of S.B. 103 will have in the new growth in the document redaction landscape. In any event, these new redaction responsibilities will clear a wide swath for the public to be able to more freely access CaseNet filings, and attorneys will have to be vigilant while navigating this new tangle of document-handling provisions.
Search Blog
Categories
Archives
Contact
Kerri Forsythe
618.307.1150
Email