The Illinois Prejudgment Interest Statute: Is It Unconstitutional?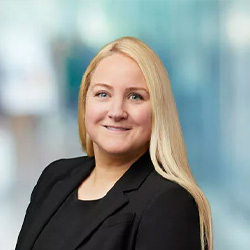 On May 28, 2021, Illinois Governor J.B. Pritzker signed an amendment to 735 ILCS 5/2-103 allowing for prejudgment interest of 6% for personal injury cases. Since that time, Illinois attorneys have pondered how best to navigate these new waters and how exactly this amendment will impact their clients going forward. In response to the amendment, many legal defense committees drafted a variety of motions and other pleadings that attacked the constitutionality of the amendment. Every county in Illinois has approached these issues differently. Depending on the county, some judges have entered and continued motions until the time of trial, while other judges have entered briefing schedules to address the issues in real time.
In Cook County, Judge Marcia Maras was initially tasked with ruling on the constitutionality of the amendment. On May 28, 2022, she entered an order finding the amendment unconstitutional and invalid based on the right of trial by jury and the prohibition against special legislation. (The complete May 28, 2022, order is available here: Hyland, et al. v. Advocate Health and Hospitals Corporation, et al., 17 L 3541).
As of July, Cook County's Law Division issued a notice advising that any prejudgment interest-related motions may be filed but shall remain pending until all avenues of appellate review on the constitutionality of the Act have been exhausted and a final order from the Illinois Supreme Court is issued. In cases assigned for trial though, those motions are to remain and be decided by the trial judge. Since that time, trial judges in Cook County have upheld the constitutionality of the statute and assessed prejudgment interest on verdicts. (See, Ahearn v. Heliotis, 18 L 3552; and Browning, et al. v. Advocate Health and Hospital Corp., et al., 16 L 6592).
The Takeaway
To date, this issue has not been reviewed by an appellate court. Cook County trial judges, though, appear to be upholding the constitutionality of the prejudgment interest statute. HeplerBroom will continue to monitor the entry of these trial orders and keep you informed as to developments.
Search Blog
Categories
Archives
Contact
Kerri Forsythe
618.307.1150
Email